Petang ini, Rabu, 18 April 2018; The Hydrant pergi terbang meninggalkan Bali. Menuju Amerika Serikat untuk tampil di Viva Las Vegas Rockabilly Weekend. Lagi. Yang kedua kali.
Kembali beraksinya Empat Klimis-Parlente di festival rockabilly terbesar sejagat ini menjadi amat istimewa karena mereka bakal tampil di malam yang sama dengan−Gusti Alloh mohon beri kami petunjuk− …ya, Stray Cats!
Pun kehadiran kuartet asal Bali di festival rockabilly paling panjang dalam sejarah ini−tahun 2018 merupakan penyelenggaraan yang ke-21 alias telah berjalan selama 21 tahun−pantas dicatat karena mereka masih menjadi satu-satunya grup musik asal Asia yang berkesempatan unjuk gigi di Viva Las Vegas.
Satu-satunya? Jepang memangnya bukan di Asia? Well, band-band asal negeri Matahari Terbit sudah pastilah kerap manggung di situ. Kan skena rockabilly Jepang adalah—remas testikel saya jika saya salah—yang kedua terbesar setelah Amerika Serikat. Terlalu masif untuk dibandingkan dengan negara-negara di seputaran Asia lainnya yang skena rockabilly-nya sebagian besar mikro-mini, sporadis, dan banyak di antaranya yang kembang kempis, hidup bosan mati segan.
Eh, atau mungkin direvisi sedikit untuk menghindari dinyinyiri netizen (dan PKS serta Fadli Zon): Sampai tahun ke-21 The Hydrant menjadi satu-satunya paguyuban Rockabilly di Asia Tenggara yang pernah tampil di Viva Las Vegas. Bagaimana? Puas?
Marshello, Adi, Christ, dan Vincent sungguh keterlaluan rasa girangnya. Tentu saja, wong Stray Cats itu kan bagi mereka edan-edanan suri tauladan. Bak Mario Teguh di mata orang-orang yang rasa percaya dirinya kurang. Bagi The Hydrant sosok Brian Setzer, Slim Jim Phantom, dan Lee Rocker; tak ubahnya nabi.
Belakangan ini di wajah personel The Hydrant ekspresi bahagia lebar terkembang. Ditanya apa kabar dijawab dengan senyum lebar. Dibisikkan berita kurang enak malah tertawa riang. Diledek soal lupa lirik direspons dengan girang terpingkal-pingkal. Mereka cuma merengut jutek ketika 2 botol wiski tiada disediakan panitia di dressing room. Pula saat disodori formulir pendaftaran relawan Gerakan Nasional Anti Miras.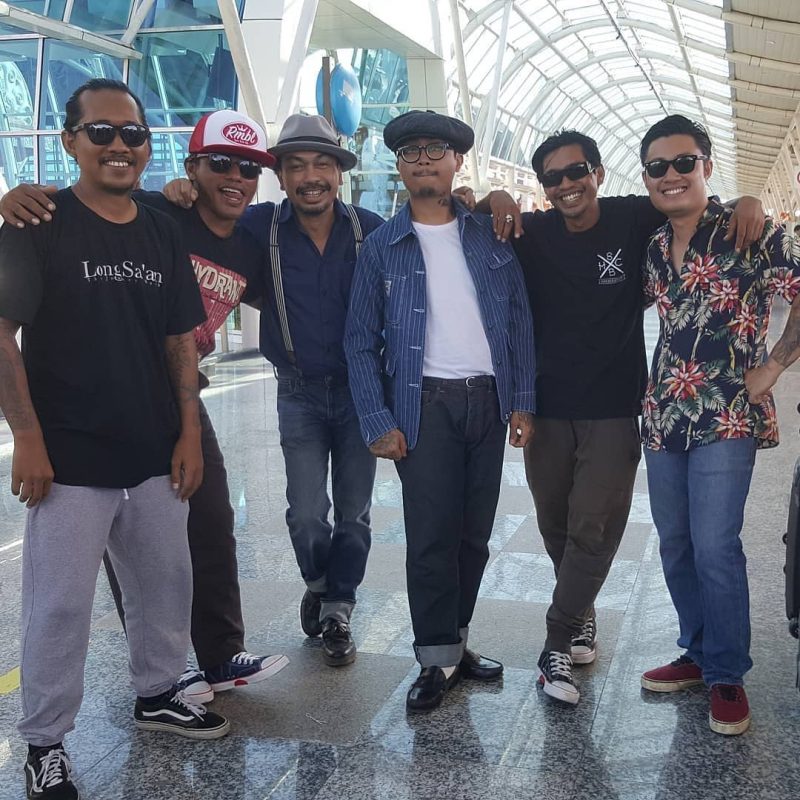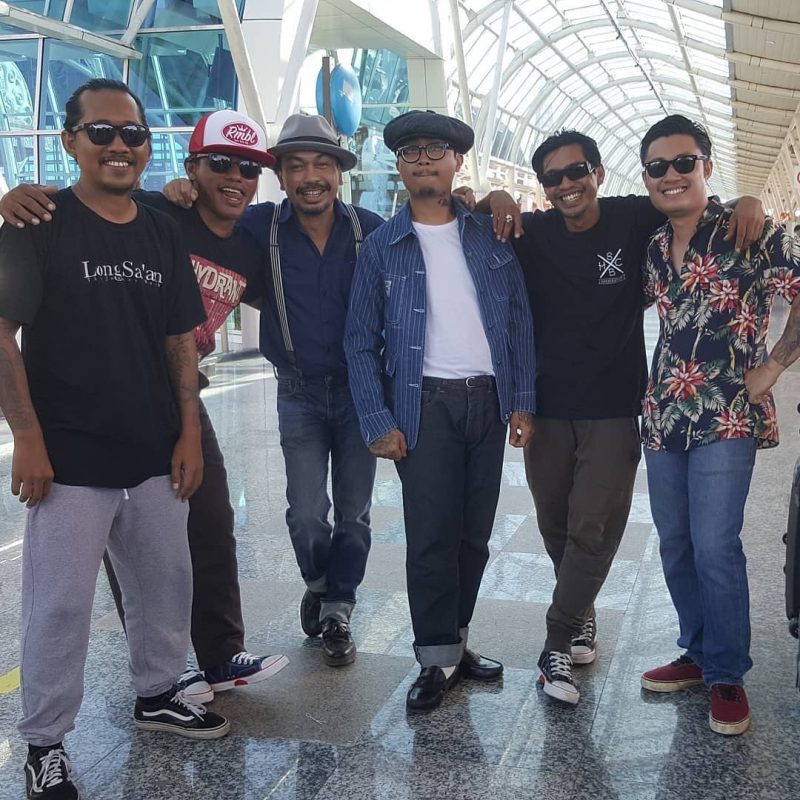 Perjalanan ke Las Vegas sendiri bakal ditempuh hampir sehari penuh. Maklum, terbangnya menggunakan maskapai paling murah yang pernah beroperasi sepanjang sejarah. Mesti ngider Probolinggo 7 kali, transit di Kampung Rambutan 11 jam serta disediakan fasilitas mandi pakai gayung + shampoo 1 sachet bagi ber-6 pun bakal dijabani asal bisa sampai di The Orleans Hotel & Casino, lokasi penyelenggaraan Viva Las Vegas.
Memang, untuk tur kali ini kami harus sedikit irit. Pasokan duit pas-pasan. Dibayar secukupnya saja oleh Tom Ingram, sang bos Viva Las Vegas. Alokasi dana nanti lebih untuk jaga-jaga: transportasi darat terbayarkan, penginapan beres, makan tidak masalah, pomade aman, wiski sans. Perkara belanja, beli titipan buat bapak, ibu, anak, dan kerabat di seluruh Nusantara; biar itu jadi urusan masing-masing anggota kontingen. Kalau saya mah bisa membeli sebotol Lagavulin 16 saja sudah sujud syukur ikhlas tawakal pada Tuhan Yang Maha Esa.
19 April jam 10.30 pagi kami dijadwalkan mendarat di bandara Tom Bradley, Los Angeles. Dari situ dengan mengendarai mobil van 12 kursi−mirip seperti situasi pada 2016, kala pertama kami ke Viva Las Vegas−langsung lanjut menyusuri jalan bebas hambatan menembus Gurun Nevada. Dalam perjalanan kami akan putar haluan sedikit untuk menjemput si Putri Sendu, Leanna Rachel. Sabtu, 21 April, 20.30 WHLV (Waktu Hedonis bagian Las Vegas), Pompadour Four bakal menggebrak panggung Piano Bar, salah satu lokasi jejingkrakan paling bergengsi di The Orleans Hotel & Casino.
Tunggu kisah selanjutnya! Viva Las Vegas, we're comin' atcha!
*Ini status di media sosial beberapa pekan silam. Diunggah kembali di sini demi menuju dokumentasi yang lebih rapi.